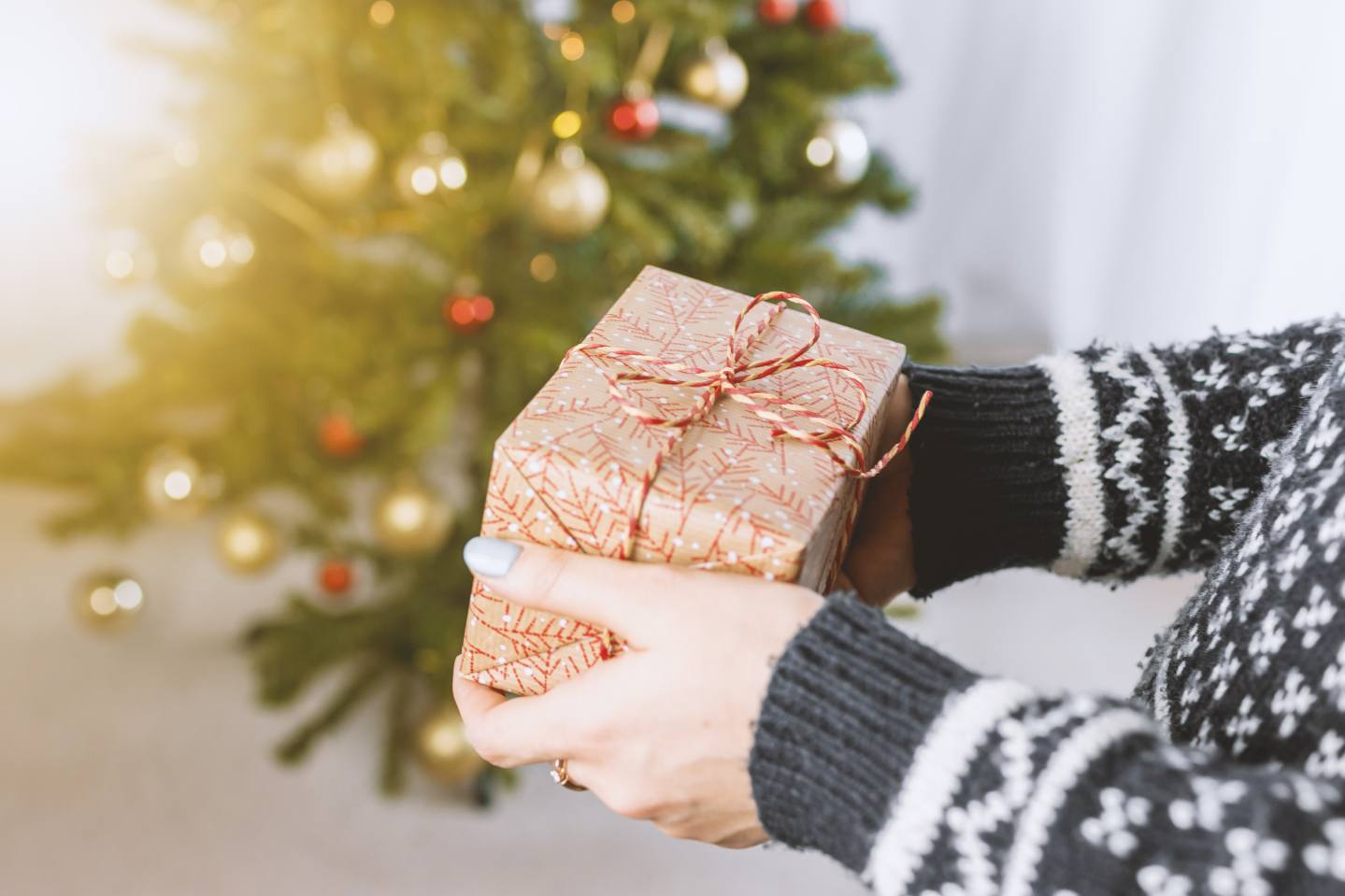 Christmas Gift Ideas for Your Loved One
At Eugeria, we know original gift ideas can be hard to come by, especially for your senior loved one. Fortunately we are here to help!
Eugeria is Canada's source for resources and products to help your older loved ones continue to live their best lives, and to give you peace of mind in the process. Our team has picked out our top 5 favourite gifts for your senior loved one this Christmas.
These gifts will keep your family connected and help your loved ones age with dignity and comfort.
This digital photo frame is a Eugeria favourite – it's Instagram for grandparents!

Send a photo by email or using the Familink app. It appears directly on your loved one's frame, keeping them updated on your daily life. They can even "like" your photo directly on the frame and you get a notification on your phone!

The frame can become a family activity; when you or your relatives send photos, the grandparents can share in the fun (virtually!) right in their living room. The photos are also all viewable on the app – helping the whole extended family stay connected!

Familink is already a hit in Europe, with more than 6,000 families across the continent raving about its benefits. Eugeria has partnered with Famililink to make the product available in Canada, just in time for Christmas. Find it on our website or on Amazon.
For many seniors, picking up the phone is still the preferred way to keep in touch with friends and family. However, eyesight, hearing or memory losses can make it harder to use existing telephones.

We offer different adaptive phones, wireless or not, with extra-large numbers for easy dialing, amplified sound adapted for people with hearing aids and some with photo keys.

Discover our selection of adapted phone or learn how to choose the best phone for your loved one.
| | |
| --- | --- |
| | Forgetting the date and time or not being able to read the time on regular clocks can be frustrating. The DayClox clock has a large bright screen with easy-to-read day of the week, time and date, helping your loved one keep their peace of mind. |
The Life of an Incredible Woman — A Story Worth Telling

is a

question-and-answer book

that ranges from childhood to the golden years. This beautiful keepsake can be passed down through the generations.

This journal is meant for all women. A lot of work was put into crafting inclusive thoughtful prompts to recall precious moments. It's the perfect gift for your mother, grandmother, aunt, godmother, colleague, friend or why not for yourself!

Pay tribute to the incredible women in your life! A priceless gift for them to write their life story! 
  

High-quality ceramic specifically designed to help people suffering from physical disabilities, enabling them to maintain their independence and dignity for longer.

This adaptive tableware made in the UK is sure to charm the senior in your life with physical limitations.
Gift guide for people with dementia
Your loved one has dementia or Alzheimer's and you are looking for gifts ideas that are adapted to where they are in the stage of the disease?
We have also prepared a dementia-friendly gift guide. We have tested these products to ensure they are appropriate for moderate and advanced stages of dementia. We hope both these gift guides help you find the perfect gift for your senior loved one.