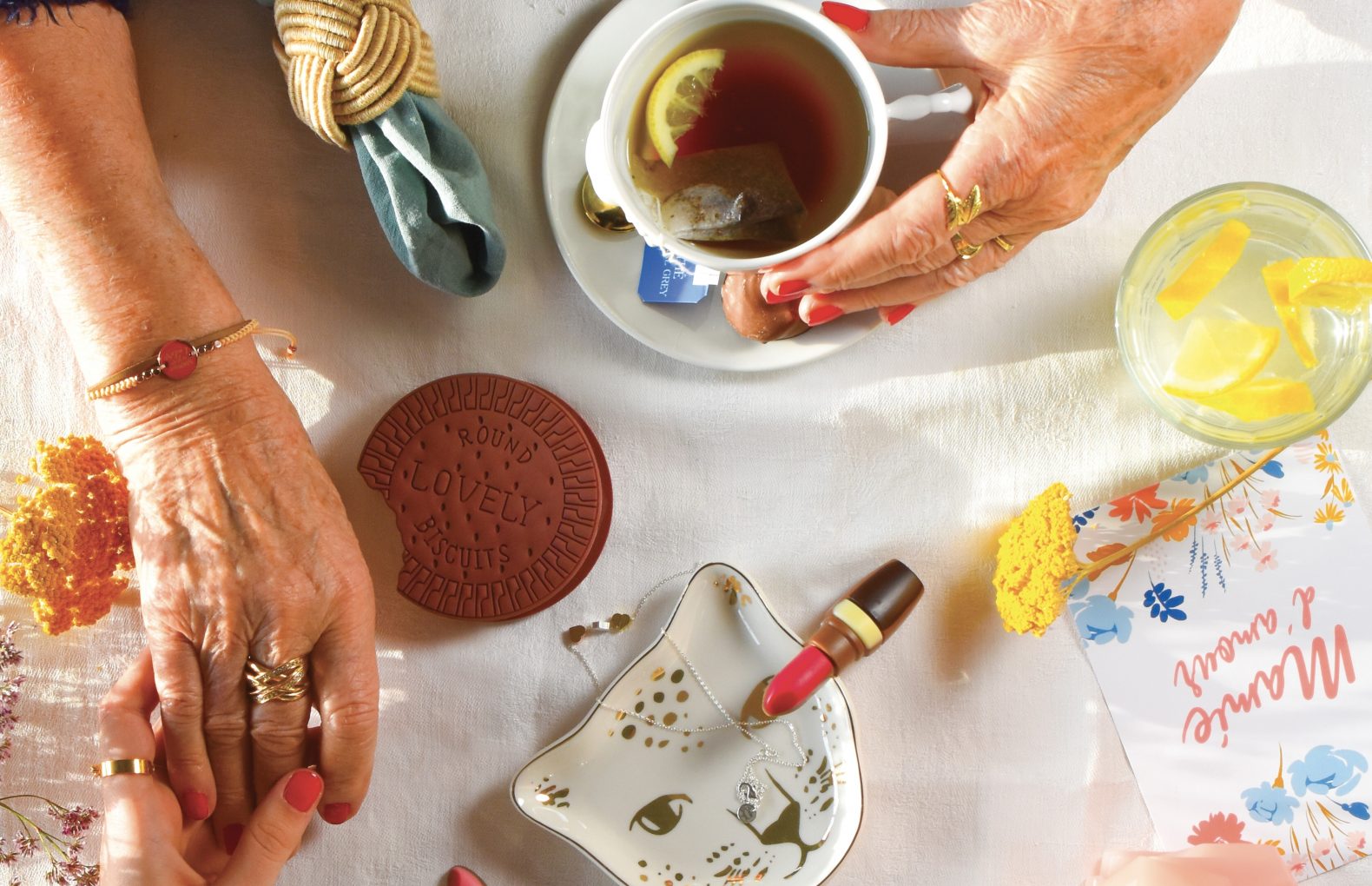 Tips to help someone with Alzheimer at meal time
A healthy and varied diet is essential for maintaining health. Alzheimer's disease and other related diseases can make eating more difficult as memory, comprehension, and praxis (execution of movements) are all affected. The decline is gradually shown by:
difficulties in planning or preparing meals
forgetting to take a meal or on the contrary, overeating
forgetting to turn off the stove
loss of appetite or refusal to eat
having trouble in using utensils or in the act of eating
not recognizing food or not knowing what to do with it
forgetting to chew and swallow and therefore frequent choking
To maintain the independence and dignity of your loved one during mealtime, Eugeria presents some tips and tricks to help.
Meal preparation
As much as possible, involve your loved one in the choice of meals. It is recommended to offer nutritious and varied meals; however, you can adapt the menu to suit their culinary preferences. Encourage your loved one to participate in the preparation of their meals. Depending on their abilities, they can help prepare certain foods, dress, or clear the table and do the dishes. Encourage them to continue to contribute to the best of their ability.
Slight decline
Depending on their level of independence, a simple call to remind them to eat can make a huge difference. You can also help them organize their kitchen to identify cabinets and place equipment for easy access. Going with your loved one to do the grocery shopping is a good way to help them maintain their independence.
Another alternative, to allow meals to be prepared in advance, would be to access a meals-on-wheels service. Remind your loved one of the steps to reheat food by calling them at mealtime or by leaving the steps clearly outlined.
If your loved one is at risk of forgetting to turn off the stove, a smart plug monitor is effective in ensuring their safety from a distance, in case of occasional forgetfulness. 
When possible, eat together in a relaxed atmosphere to rekindle the pleasure of eating and reduce feelings of isolation and depression.
Mealtime
It is important to limit distractions and create a calm environment by turning off the TV and radio whilst eating. Make sure your loved one has enough time to eat. Keeping pace with your relative requires patience and a little adjustment. Flexibility is the key to dealing with the damage and interruptions caused by reduced concentration.
Showing colorful foods will bring back the pleasure of eating and stimulate the appetite. The Eatwell cutlery set offers a range of vibrant colors to increase the desire to use these utensils to eat.
However, avoid patterned tablecloths or placemats. Set the table as strictly necessary, and if needed, use non-slip plates to prevent mess. The non-slip Platzmat placemats provide a touch of color.
Make sure food is at the right temperature and present one food at a time to prevent your loved one from becoming overwhelmed.
Moderate decline
Cut food into small bites allowing your loved one to eat them with their fingers.
Depending on their ability, it could be helpful to guide your relative on the use of utensils by verbally naming or mimicking how to use them. Maintain their independence for as long as possible and avoid feeding your loved one yourself. If necessary, you can take over by putting your hand over theirs to guide their movement.
Maintaining autonomy is essential but can be messy; adult aprons will be helpful. Choose fabrics that appeal to your loved one. Some designs look like a neck warmer or scarf. The many designs ensure to maintain your loved one's dignity and elegance.
Severe decline
At this point, your relative may need to be reminded to chew and swallow food. Consider offering soft or soggy foods if there is a risk of choking. When the intake of solid foods becomes too complex, the option of smoothies or protein shakes can fill the dietary gap. Avoid using straws to reduce the risk of suffocation. Ergonomic cups with double handles are helpful when the grip is more difficult. The Dignity collection by Wade offers a range of spouted cups for all capabilities. 
Do not hesitate to check your relative's oral hygiene because ill-fitting dentures or pain in the mouth will prevent easy eating. It is important to rule out any other health problem that could affect your loved one's appetite and oral intake. Depression, diabetes, high blood pressure, and taking medications can affect their diet. Encourage your loved one to be active and exercise to stimulate hunger and healthy digestion. Most importantly, encourage them to hydrate well.
Helping a loved one with Alzheimer's or related diseases with their diet is an important role and comes with its fair share of challenges. It is okay to feel overwhelmed at times. With patience and flexibility, you will be able to adapt to any eventuality. The Eugeria team is always here to advise you. Do not hesitate to consult our sections or contact us at 1-855-554-3742. 
Material aid for meals in the context of Alzheimer's and related diseases
In order to help you in assisting your loved one at mealtime, Eugeria suggests these practical and well-thought-out articles.
Useful to
Eugeria suggests

Reduce fire hazard

Stove Monitor – Wallflower

Provide contrast between food and plate

    

Colorful Eatwell dinnerware

Prevent mealtime from becoming messy

Non-slip tablemats Platzmat

Stylish adult aprons Care Designs

Compensate a decrease in dexterity

Double-handles dinnerware Dignity by Wade
This article is part of our special series on Alzheimer and nutrition. You can read our other article here:

What you need to know about nutrition and cognitive disorders, including Alzheimer's disease