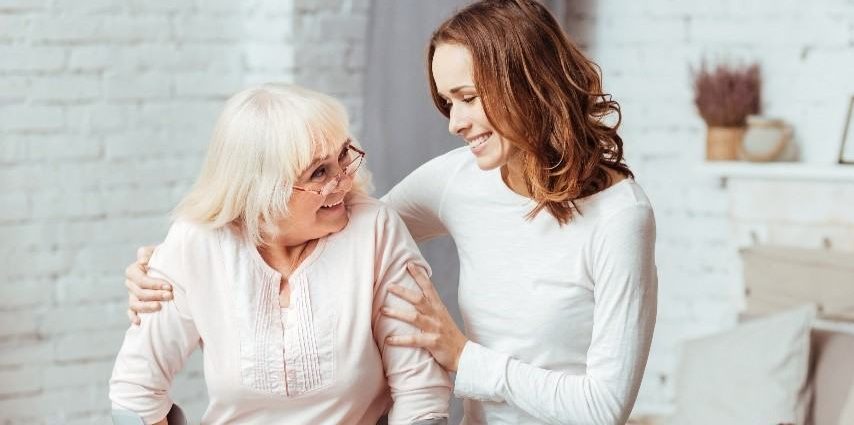 The Importance of Respite for Caregivers
Being a caregiver to a spouse, family member or friend can be incredibly rewarding. It offers many benefits, from strengthening interpersonal bonds to bringing fulfillment and happiness. Yet, caregiving remains a difficult and challenging task. This is especially true when added to other responsibilities at work and at home.
Caregivers' critical role
Caregivers can become so involved in the care of a loved one, that they often neglect their own needs. Carers put in long hours and cope with difficult circumstances, often with little or no relief. This leads to feelings of stress or low energy and, in the long run, it can lead to burnout, exhaustion, and depression. In fact, The Family Caregiver Alliance reports that 40% to 70% of caregivers show significant symptoms of depression.
Caregivers play a critical — but formally unrecognized — role in our society. Their need for time off is essential. There is often a feeling of guilt associated with requesting additional support, yet it is impossible for carers to do it all by themselves. Seeking help does not equate with failure in the context of caring for a loved one.
Taking a caregiving break, also known as respite, is paramount in effectively caring for others while being mindful of your own needs. With help in the form of respite, you can better sustain invaluable caregiving activities while balancing your own needs.
What is respite?
Respite simply means giving you – the caregiver – a break from the responsibility of caring for someone. It generally includes giving relief by providing safe and reliable assistance, so that you can recharge and maintain balance in your life. Respite may take different forms depending on your circumstances. It can be time to rest, refresh or take part in other activities. Or it may mean taking breaks on a planned or recurring basis.
There are many known benefits to respite. It allows you to re-energize and refresh, leading to a healthier caregiving relationship devoid of unnecessary anxiety or resentment. Moreover, it helps maintain a better general life balance, giving you the opportunity to complete other necessary activities and to enjoy some much-needed relaxation. As a matter of fact, research (Zarit and colleagues) has shown that caregivers who used adult day care services for their loved one have lower levels of stress, anger and depression. In a separate study (Sorenson and colleagues), it was found that respite care interventions effectively reduced caregiver depression and increased well-being.
Respite can also provide a welcome break to the person you care for. Care receivers can benefit from meeting new people and reduce their own guilt about the stress caring for them may cause you. Specialized activities offered at respite centers (such as cognitive stimulation activities) can also improve the well-being of the loved one for whom you care.
Many relief options are available to you. It can be an informal arrangement, such as asking a friend or family member to help, or a formal setting, such as a respite center or adult day care. The form and duration of the respite plan can vary, and it is important to know your options.
Overall, as a caregiver, you must first recognize the need for respite. Doing it all on your own makes the challenge of caring for someone even greater and can't be sustained in the long run. Help is available. It's in everyone's benefit to seek it!