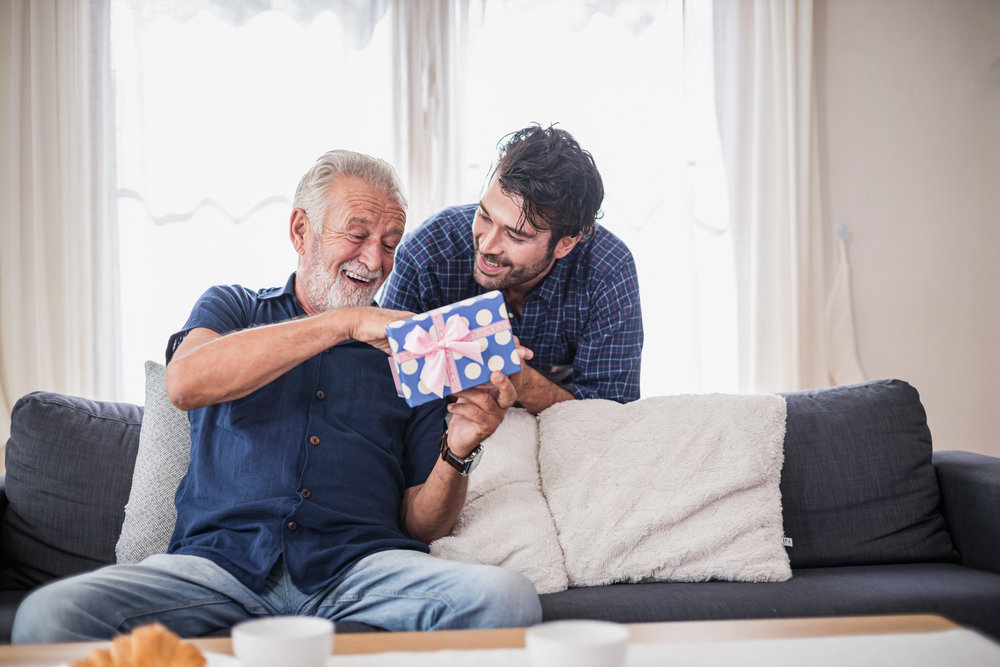 Father's Day Gifts Our Experts' Choice
Finding the perfect father's day gift can be tricky. Two specialists from our multidisciplinary team offer you a selection of gift ideas for Father's Day.
Watch our video here:
Gardening enthusiasts with visual or motor difficulties will be able to enjoy this activity thanks to PETA's adapted tools. Made of stainless steel, these ergonomic tools allow for smooth gardening. The angled, non-slip handle reduces strain and effort for the user.
Why it's the perfect gift
light weight
design reduces strain on wrist
non-slip grip
bright colors
recommended for: seniors with visual impairment, motor impairment, mild to
moderate cognitive impairment
The coating is comfortable and the bright colors make them easy to spot in the garden or shed. The tools also have a support cuff to make them more stable and rely on forearm strength. The cuff can also be used to hang the tool on one's belt so it doesn't get lost.
"Gardening is a relaxing activity enjoyed by many seniors and many abandon it due to physical discomfort caused by arthritis, for example. The PETA tools were created by a team of occupational therapists and then tested and approved by the Mary Marborough Centre at Nuffield Orthopedic Hospital. And the design and light weight make them the tools of choice. " – Lyonciny Li.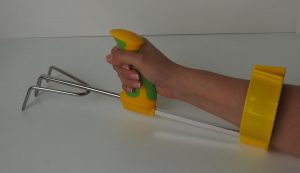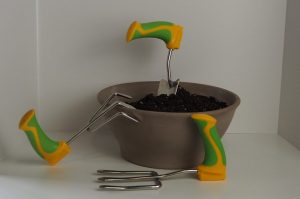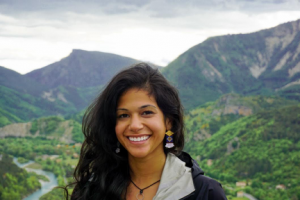 Choosing the right phone for a loved one can be difficult. Depending on your specific needs, it is a good idea to consult the comparative table of available phones at Eugeria. The Clarity phone makes communication easier for those with memory, vision or hearing impairments. Equipped with large keys with contrasting numbers, the phone allows you to program up to 9 quick contacts identified by a photo. In addition, it is possible to amplify the sound of the handset and the ringer in a remarkable way. A prominent indicator light is activated when the phone rings.
Why it's the perfect gift
encourage communication and autonomy
quick dialing by pressing on pictures
ringer and handset volume adaptable to hearing aids
recommended for: seniors with visual, hearing, mild or moderate cognitive impairment
"The Clarity phone is a favorite of ours. It's easy to use and its components are designed for people with memory, vision or hearing impairment. Among our wide range of phones, the Claritiy is particularly appreciated by families with a loved one living with Alzheimer's because it is reassuring for the person affected to be able to reach a loved one quickly by simply pressing their picture. " Mary Soueidan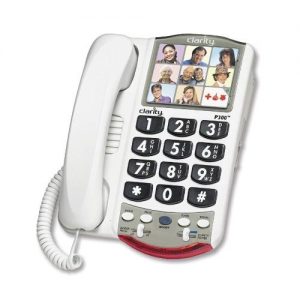 The SMPL radio is ideal for music or radio enthusiasts. It is a simplified model that encourages autonomy. The SMPL allows you to pre-select radio stations or store your favorite music in MP3 format (USB stick). The control buttons are well hidden behind a control panel. Moreover, the radio can be plugged in or powered by battery. As a bonus, the USB stick contains 75 American classics. Up to 1,000 can be downloaded.
Why it's the perfect gift
easy to use
downloaded music hidden in the radio
pre-selected radio stations
recommended for: seniors with mild, moderate, severe cognitive
impairment
"The music soothes and brings back great memories. The use is simplified for your loved one since everything is pre-programmed. All they have to do is enjoy the moment of relaxation. " -Mary Soueidan.


About Eugeria
We improve the daily lives of seniors, their caregivers and healthcare professionals by providing support and innovative products and services adapted to their needs. Our products and services are tested, scientifically validated and innovative.
Learn more about our mission and values here