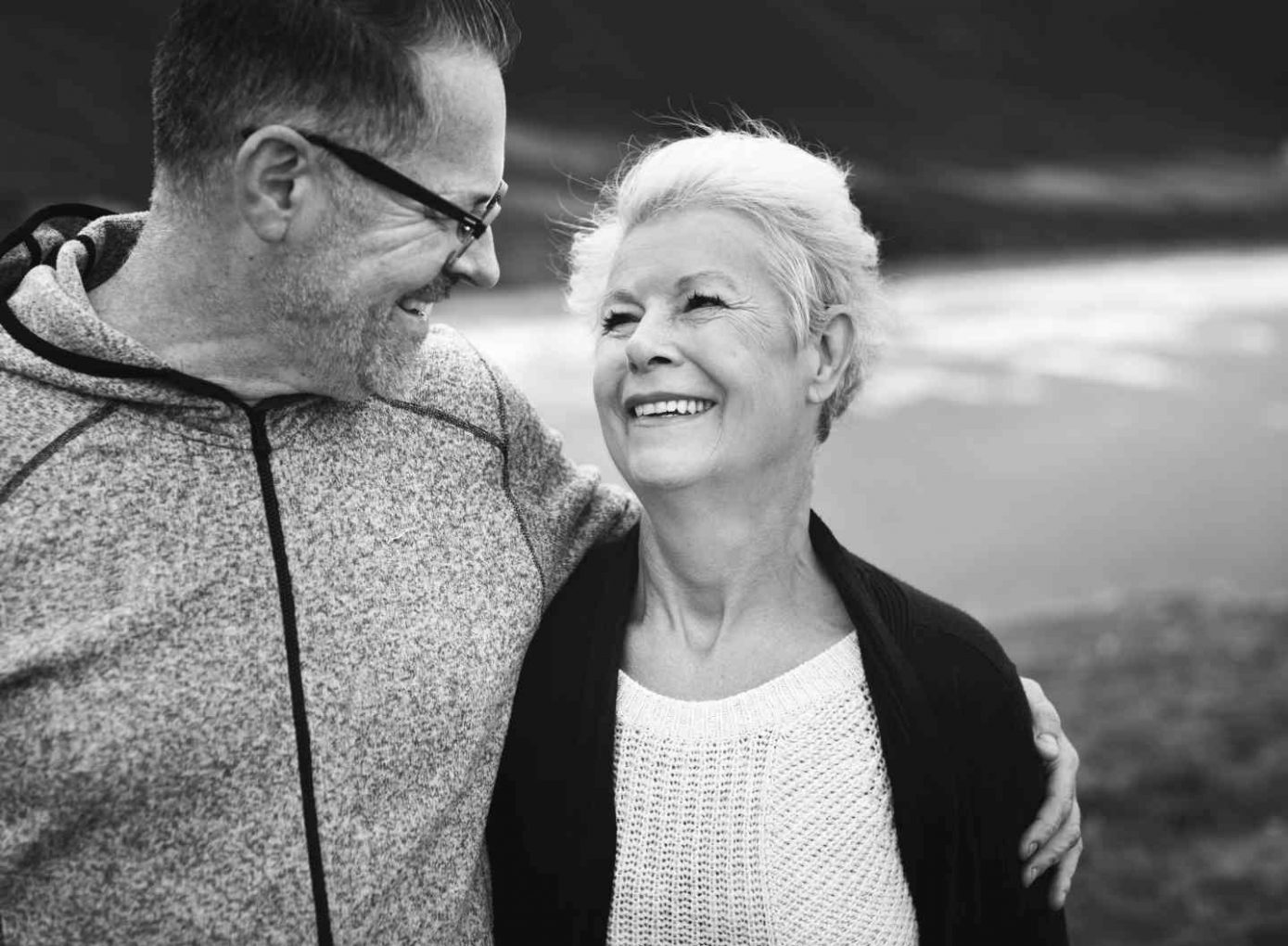 Paying a Visit to an Aging Loved One with Dementia
Throughout the year, there are many opportunities to spend time with family. The holidays are the perfect occasion to go visit a loved one. This is particularly true for older adults who live in long-term care facilities or in retirement homes. Despite the fact that many older adults suffer from dementia and might not remember their loved ones, visiting them remains essential. If a long period of time has passed since your last visit, it can be a difficult emotional experience, as much for you as for them. We have listed some tips and advice to spend quality time with a loved one with a cognitive issue this holiday or on other occasions.
Reminisce
One therapy used with people suffering from Alzheimer's is called reminiscence therapy. It is based on reminding people of old memories using triggering props. These could be movies, music, or clothing from their generation.
They might remember events from the distant past better than more recent ones. Careful and active listening can help connect with them and show that you pay close attention to what they tell you. This will undoubtedly be positive for both of you. Here are some examples of what you can prepare and reminisce about:
Talk about the past while going through a family photo album, a book with images, or while listening to music. Since the appreciation of music persists for a long time even with cognitive impairment, choose music according to your loved one's tastes!
Prepare a box filled with different objects and souvenirs that might trigger your loved one's interest. Hold them because manipulating objects can stimulate more memories than just looking at different pictures.
If possible, going out to visit a place that he or she enjoys can also bring back beautiful memories in addition to getting the opportunity to get a breath of fresh air.
Play
Despite some limitations, people with dementia continue to enjoy playful activities. Working out our brain is pleasant no matter what age and capacities we have!
Do crossword puzzles or other fun games like finding the differences between two illustrations. This might help with memorizing new words and works on one's attention span. Some activity booklets are adapted for cognitive disorders: Eugeria suggests one that includes over 30 games and activities adapted for people with memory and cognitive issues.
"My grandmother always loved crossword puzzles. This got us to do the activities from Antirides pour les neurones with her over the last few months when we visited her at the CHSLD. It was a great way to spend quality time with her. She is so proud when she gets to the answers on her own, which is possible thanks to the adapted activities developed in collaboration with healthcare professionals." – Valerie, Eugeria co-founder
Chat
Generally, older adults are highly sensitive to the tone of voice and its rhythm, and even more so for those with Alzheimer's or other related disorders. Some need to be comfortable and to know that they are not hurried or pressured. This makes it crucial to time your visit correctly so that it is favorable for both of you. Give them the time to chat about memories and make sure to include breaks in the conversation. To make things easier, choose a calm location void of distractions such as the television or radio. Here are a few suggestions to get the conversation flowing:
Use short and simple sentences with words that are easy to understand. Avoid using negative sentence construction since they are harder to interpret.
Avoid asking them very precise questions that require answers based on facts. This may embarrass your loved one. The goal is to reminisce nice memories, not to do a memory test!
If your loved one does not understand well, try using a book, a drawing, or a picture.
Do not use a childish tone or language. And don't forget that memories that are triggered might not always be rosy and can bring about strong emotions. Staying open-minded, listening actively, and being reassuring are important.
Finally, keep in mind that your loved one might be tired on that day. Silence can also be comforting: your loved one could be tired of talking, but fully enjoy your comforting presence. Remember that the benefits of visiting a loved one is not solely what is said. Time spent together goes way beyond that.